Alcohol: 12.0 %vol    Sweetness: 2/5
Drinking temperature: 10-14 °C
Volume: 0.375 l     Closure: Cork
Perfect to cheese, white and red meat or dessert as well as chocolate; ideal as digestif or appetizer.
---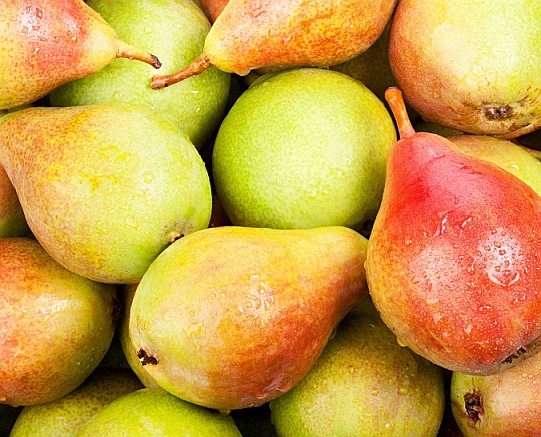 The fruit pear
Sweet, delicious and rich flavored pears offer crunchiness of apples yet juicy as peach and nectarine. They are widely popular for their unique nutrient qualities.
Botanically, it is a "pome fruit" produced in the Rosaceae family of trees. Pome fruit plants are average sized trees found in semi-tropical regions around the northern hemisphere. They bear medium-size fruits that characteristically have several small seeds at its center encased in a tough capsule. The members of pome family fruits include apple, loquat, quince, medlar, etc.
Ingredients / Health:
Pears contain good quantities of vitamin-C with about 7% of RDA per 100 g of this vitamin.
They are a modest sources of antioxidant flavonoid phytonutrients such as Beta-carotene, lutein, and zeaxanthin. These compounds, along with vitamin C and A, help the body protected from harmful free radicals.
The fruit is a good source of minerals such as copper, iron, potassium, manganese and magnesium as well as B-complex vitamins such as folates, riboflavin and pyridoxine (vitamin B-6).
Pears have been suggested in various traditional medicines in the treatment of colitis, chronic gallbladder disorders, arthritis, and gout.