Alcohol: 12.5 %vol
Drinking temperature: 9-12 °C
Volume: 0.375 l     Closure: Crown Cork
Perfect to cheese, white meat or dessert as well as chocolate; ideal as digestif or appetizer.
---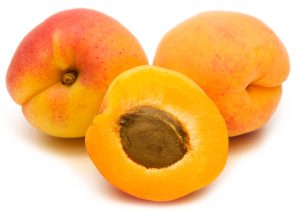 The fruit apricot ("Marille")
"Marille" is the Austrian expression for apricot. The fruits are 4 to 8 cm in seize with a bright and dark orange colouring and a sweet aromatic taste. Most types of apricots have a skin like velvet but there are also some types with smooth surface.
Ingredients / Health:
Very beneficial for health are the contained carotenoids which causes the orange colouring. Beta-Carotene, which is transformed to vitamin A in the body, is an antioxidant. Furthermore apricot contains vitamin B like niacin, vitamin C and also folic acid. Iron, potassium, magnesium and calcium also make the apricot a valuable mineral supplier. The phenolic acids contained in apricots have many positive effects on health.