Alcohol: 12.0 %vol
Drinking temperature: 10-14 °C
Volume: 0.375 l     Closure: Cork
Perfect to cheese, white and red meat or dessert as well as chocolate; ideal as digestif or appetizer.
---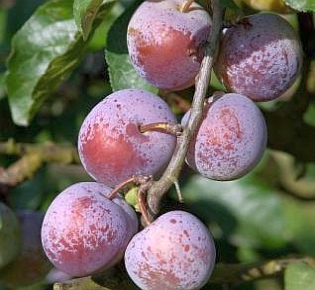 The fruit greengage (reneclode)
Greengage fruit otherwise popularly referred as one of the typical varieties of plum is the native fruit of Europe. The scientific name for Greengage tree is Prunus domestica italica.
The fruit is typically round-oval shape and has smooth textured dark red appearance with pale green flesh. Each plum usually measures from 2- 4 cm in diameter. Greengages grow dense in temperate areas and possess a combined sweet and sour taste. It is a one seeded fruit.
Ingredients / Health:
Greengages are known for improving the body metabolism. Their health benefits include gout treatment, anticancer, anti-aging, rheumatism treatment, helpful for kidney, reduced blood pressure and blood fat, treatment for acidic blood, regulate gastrointestinal function and nyctalopia treatment.